EFS Flexo Printing Press
The EFS is our automated flexo printing press for high quality printing on various substrates and the ultimate in flexibility.
Excellent print quality

High productivity

Ease of operation and reliability
Excellent print quality

High productivity

Suitable for multiple substrates

Easy to operate

Flexible converting

Lowest cost price per 1000 labels
Crisp.Dot Technology

Job Memory

AutoTeach

iStop

Quick Change Die station

iStrip matrix rewinding

MPSConnect

And many more...
For more information and specifications of this press, download the brochure.
Options
Converting units can be implemented at any location along the EFS press using the Ultraflex Rail System. With an ergonomic design, the rail units (including foiling, web turner bar, screen printing, etc.) are easy to move and quick to change positioning at different print stations.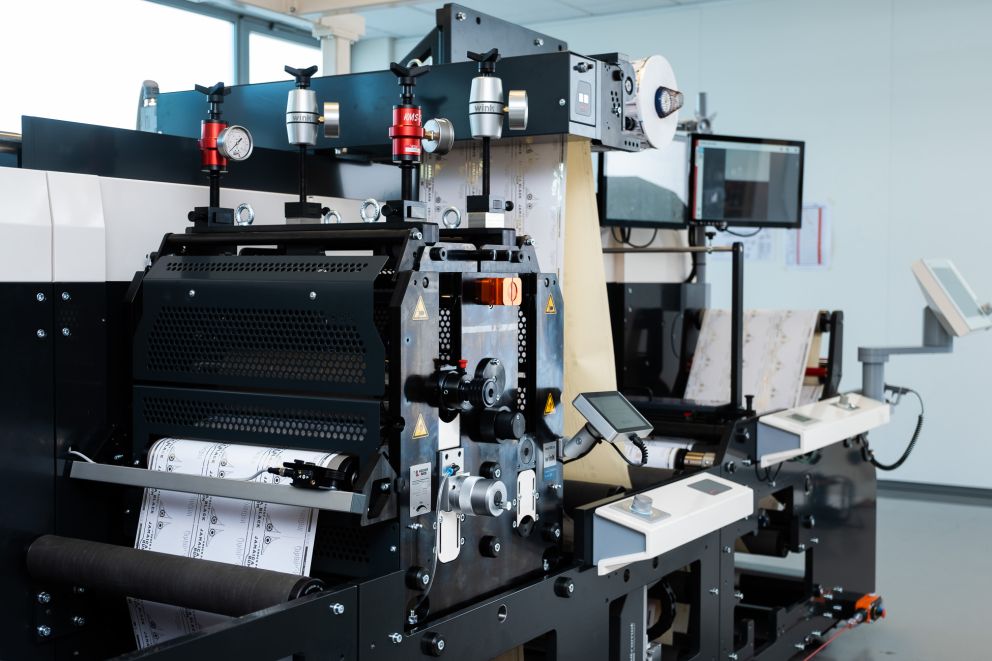 "
"I firmly believe that this press [EFS 340] with this particular option [AB Graphics Fast Track semi-rotary die cutting system] is a real game-changer not only for us, but for the flexo industry."
Tom Allum, Chairman Abbey Labels
United Kingdom
Contact us for a demo

Experience an interactive demonstration of MPS printing technologies, applications and services complete with printed label samples for quality checks, registration, and colour control. Choose the different jobs you'd like to see with the option of providing your own material.
Let's connect. We're here to help.