Lean Inking Technology
Every production manager in the narrow web printing industry knows the advantages and disadvantages of open and closed inking systems on flexo presses. MPS has developed an effective chamber inking system, combining the advantages of the open and closed systems at the same time.
Lean Inking technology by MPS enables circulatory ink filling from the ink bucket placed on the service side of the printing unit. This innovative technology eliminates ink spitting or misting even at very high printing speeds. This chamber technology provides low ink make ready, very quick ink colour changes, and extremely quick wash-up.
Lean Inking has the following benefits:
No ink spitting or misting

Auto ink level control, ensuring trouble free ink management


Reduced ink content in the system

Positive doctor blade positioning; diminishing wear of doctor blades


Automatic pressure control; no need for readjusting doctor blades during operation


No ink leaking during machine stand-still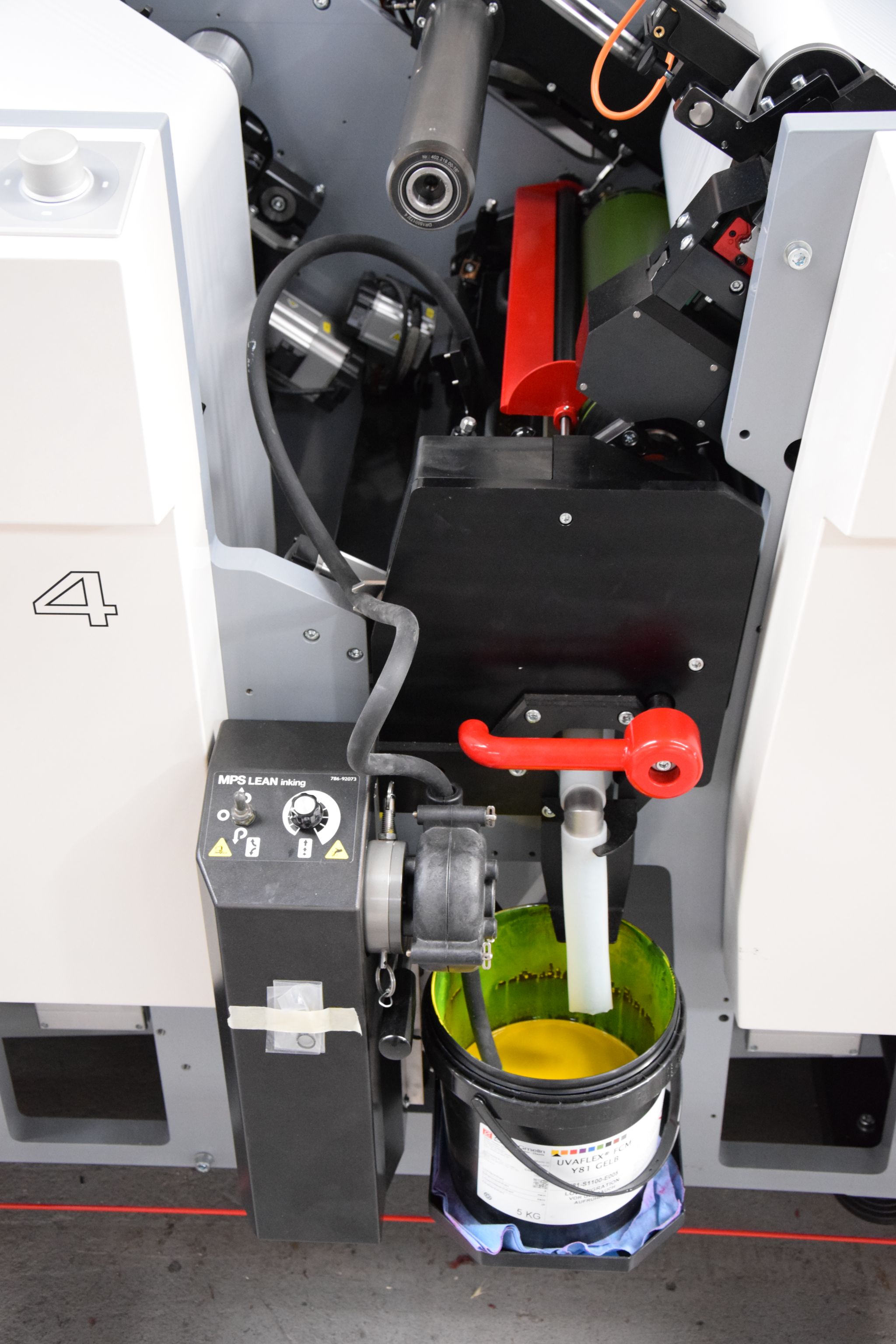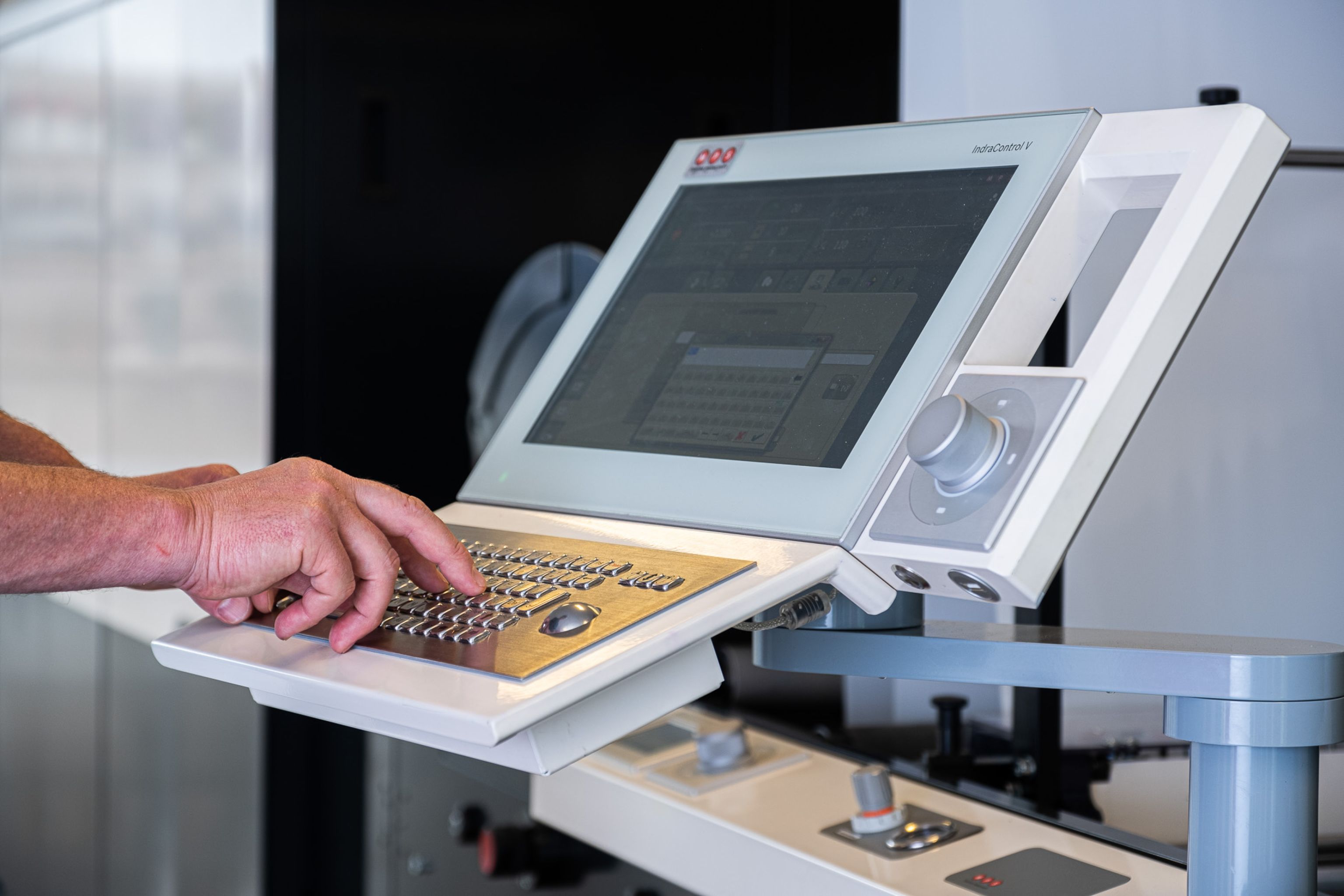 Job Memory
Thanks to the use of servo-drives, print settings for initial and repeat jobs can be stored and retrieved automatically using the APC (Automated Print Control) job memory feature in reprinting or production of similar orders.
This feature provides a reduction in set-up waste and offers simpler machine operation.
iStop
MPS developed iStop technology to optimize stops and starts during printing and reduce waste. This technology offers a unique combination of print setting orientation and advanced servo-drive technology.

The MPS iStop function is advantageous for lamination applications to avoid having areas of the web without glue, as the print cylinder and anilox roll stay in pressure when the press is stopped using iStop.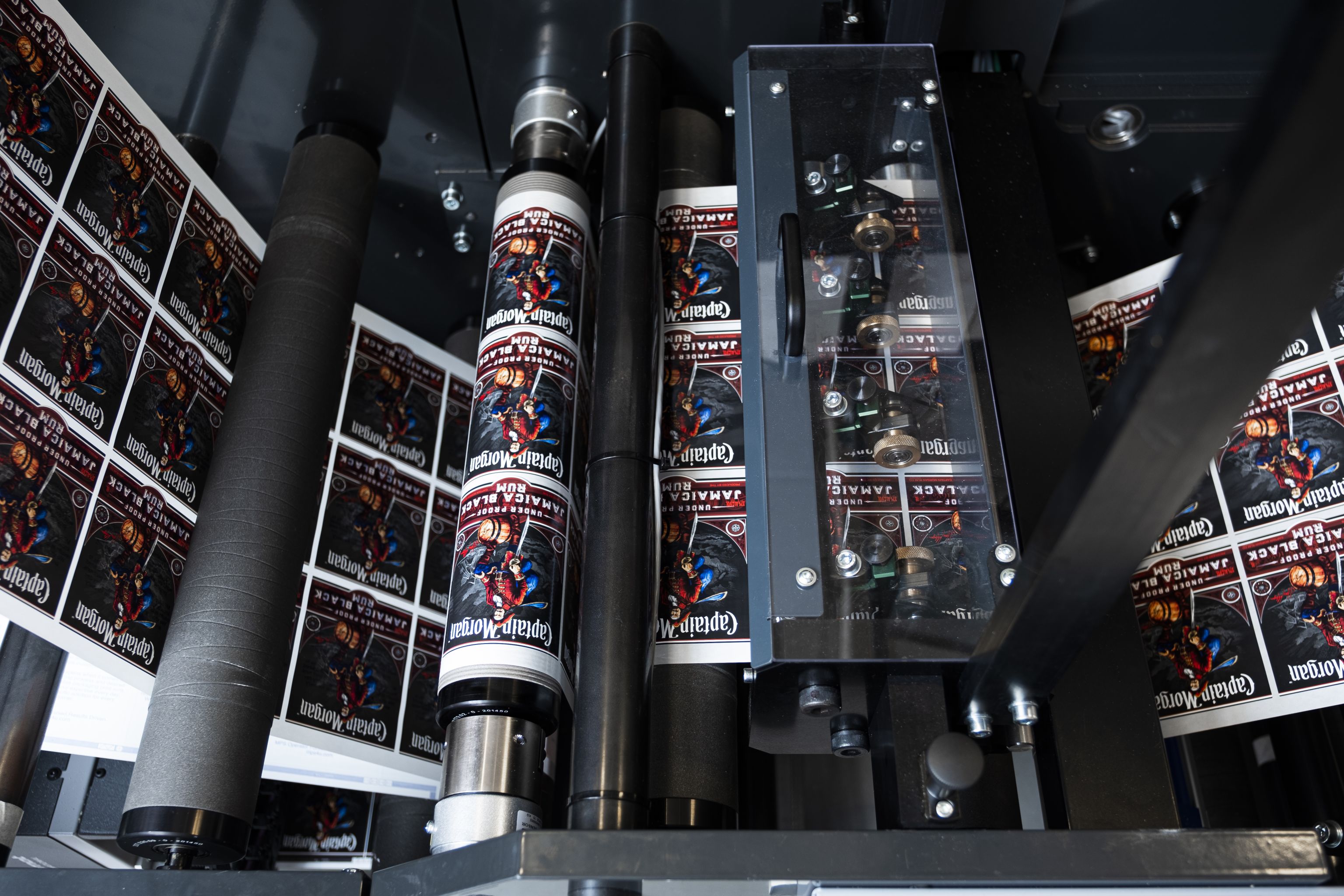 Hybrid LED UV system of GEW
MPS prepares its printing presses for the future of LED with the integration of the new GEW hybrid LED UV system. With this combination, the MPS press will run at high speed using less energy, for the same running capacity. Due to the high intensity of UVA illumination with LED, heavy ink layers are cured more consistently with improved adhesion.
The main difference and biggest advantage of the GEW ArcLED curing system compared to other LED systems is the ability to combine and interchange conventional arc lamps with LED curing at every print station. This hybrid system also provides MPS customers the flexibility to upgrade to LED at a later stage, so they can fully utilize the advantages of both technologies without the need to re-invest or modify their press.
With the new GEW ArcLED curing system, the same lamphead casing is used with interchangeable pull-out cassettes for arc and LED, including the same power supply and control. The associated RHINO-ArcLED power supply automatically recognises the type of cassette being used and adapts all parameters accordingly, including the correct power type and running parameters.
iControl
MPS developed the iControl management and service operator/machine interface to minimize operator errors.
Simple, intuitive and stress-free to operate, this patented technology enables the operator to choose and run individual functions via a small touch screen and button, greatly simplifying machine control and operation.
Watch the video to see the iControl functionality.
iStrip Matrix Rewinding
This MPS tension-controlled stripping technology allows the press to die-cut and strip matrix at very high press speeds, even when the label shape and/or material are very difficult to strip. Speeds run up to 200m/min (600ft/min).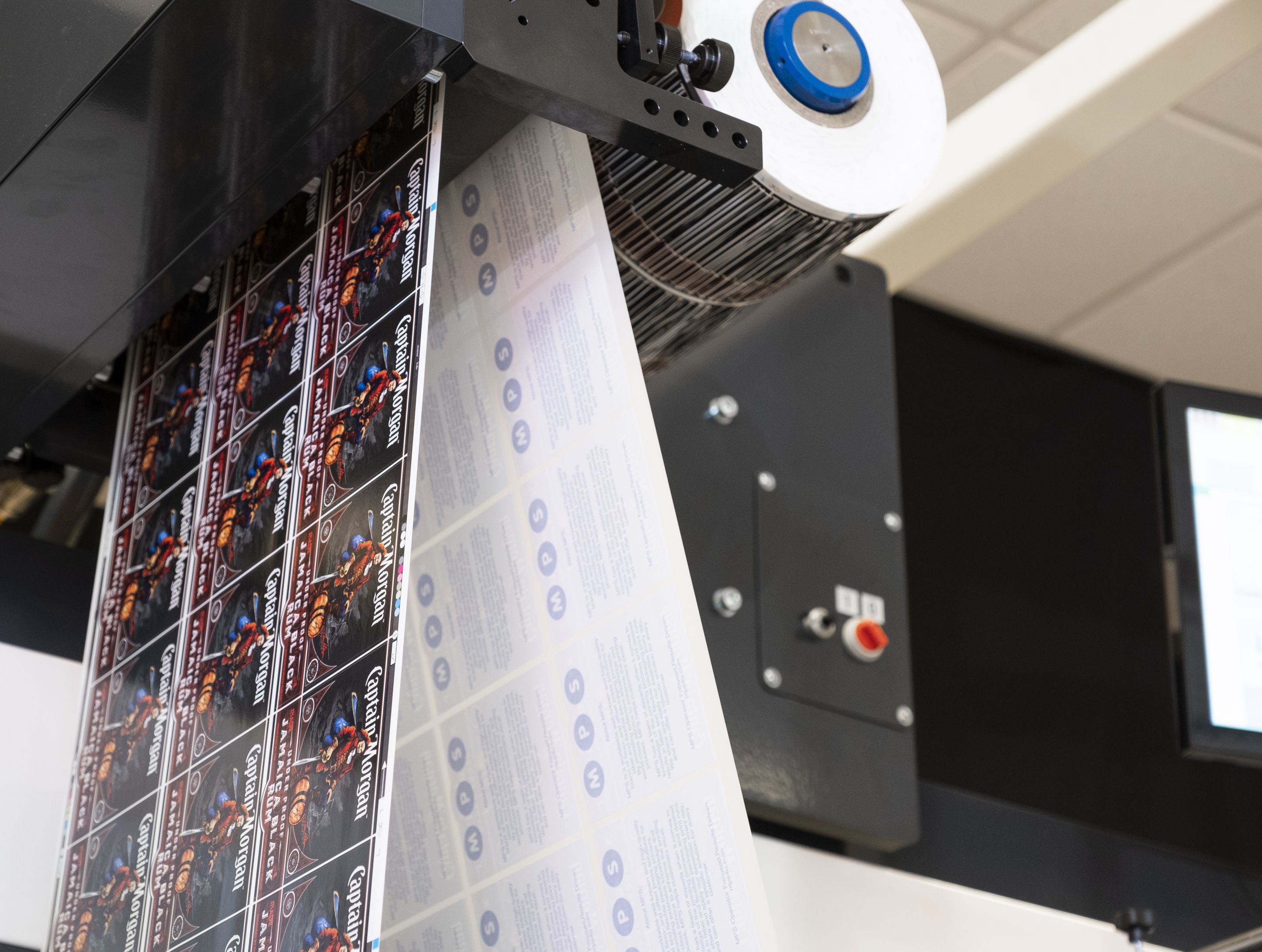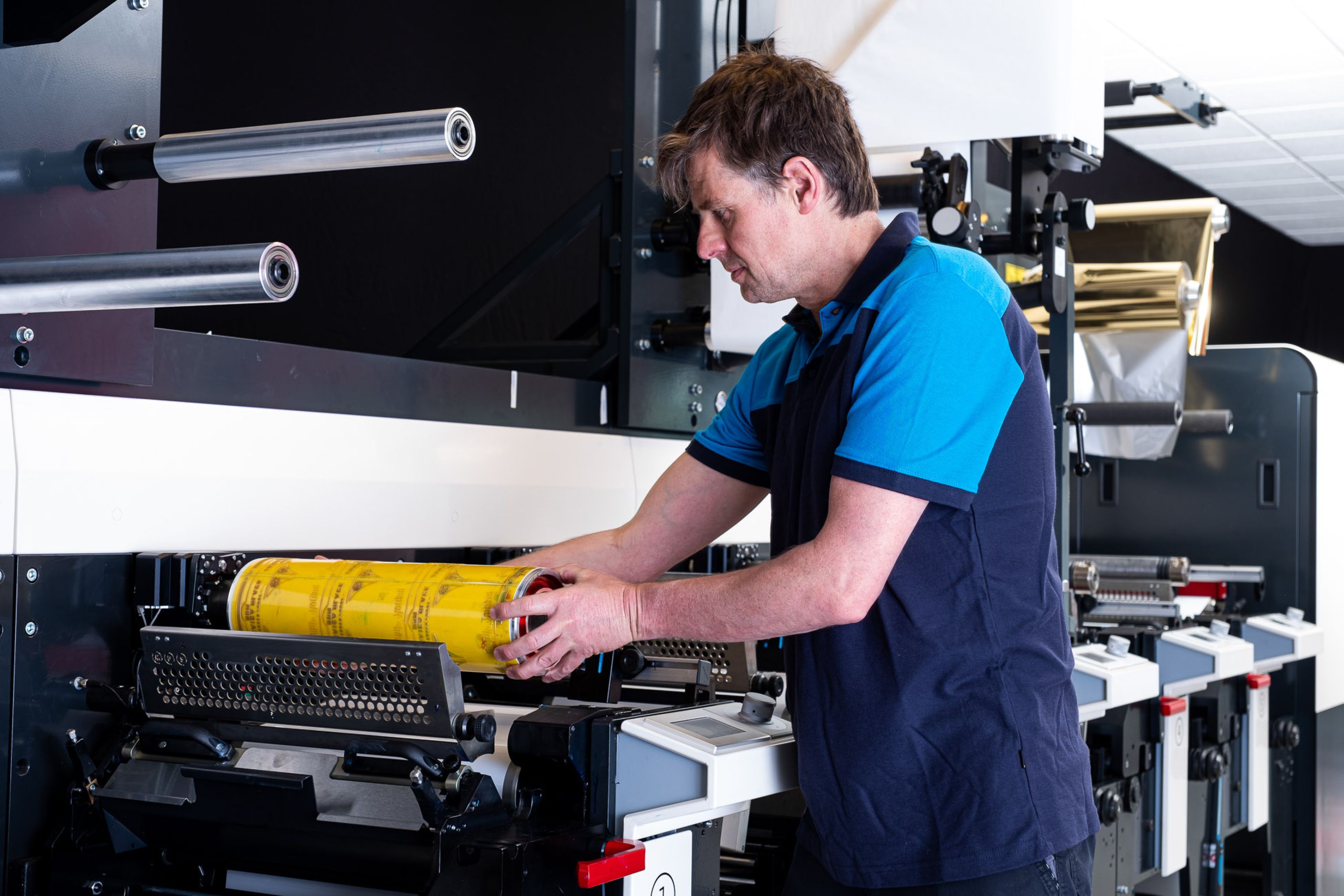 Nonstop Print Change (NPC) Technology
With NPC, the operator can switch between jobs without stopping the press. The idle print units can be prepared to engage with other printing units in addition to colour or text changes while the press is running.
"
"We chose MPS because it stands out from its counterparts thanks to its technologically-advanced, high-quality and value for money features. Since our first investment we've grown remarkably, and our focus has shifted to a broader market."
Aslam Monia, co-owner of JMB Labels
South Africa
Speak with our specialist
Do you have aquestion about one of our presses? Wondering if our machines can accommodate a special application? Looking for more information about our MPSConnect connectivity services and performance improvements? Whatever you need, our team of print experts are here to assist you.
Experience an interactive demonstration of MPS printing technologies, applications and services complete with printed label samples for quality checks, registration, and colour control.
Let's connect. We're here to help.