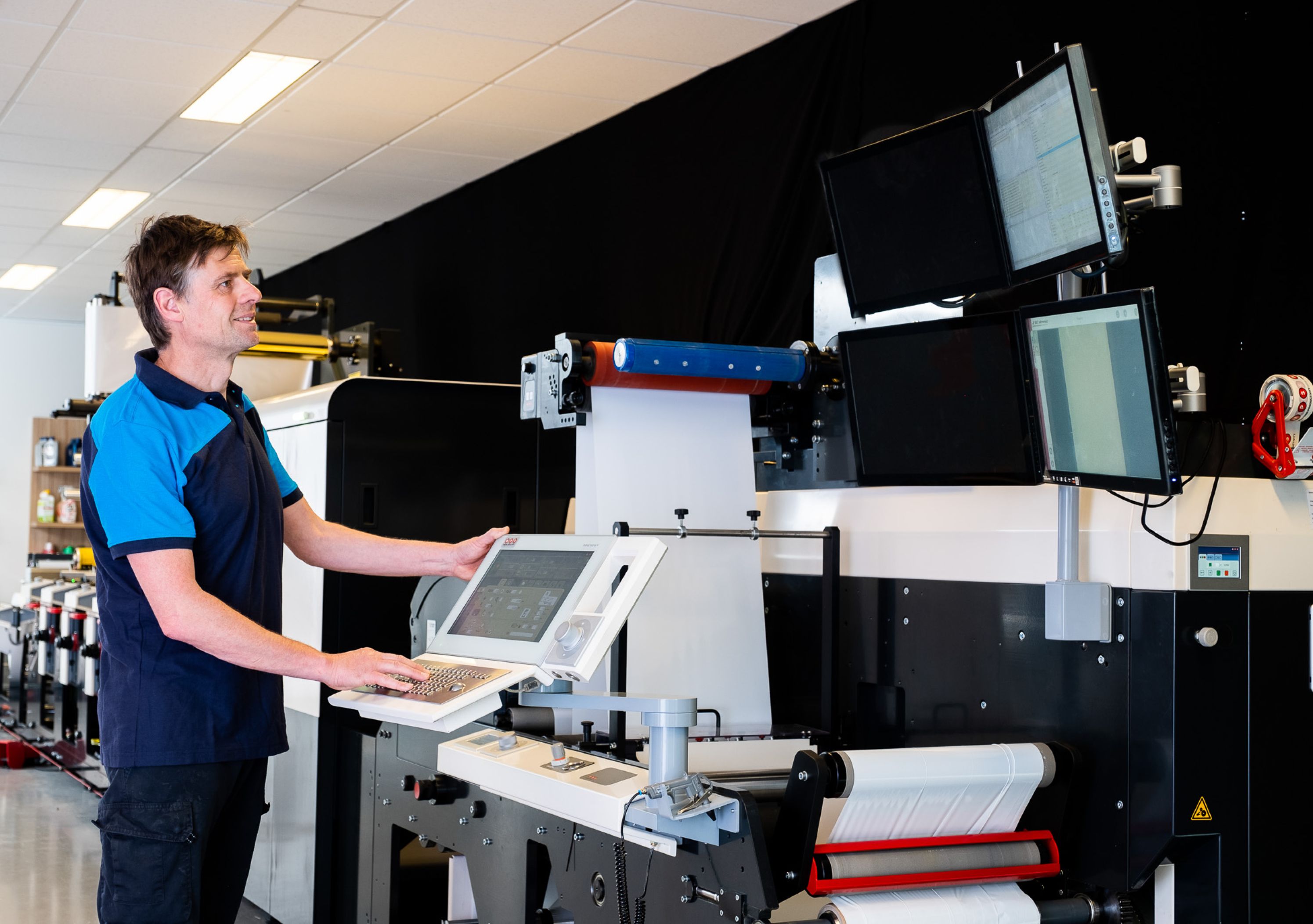 Best of both worlds
Hybrid presses combine the best of both worlds in flexo and digital inkjet printing. Four reasons are:
Optimized workflow: No more need for separate workflows. Benefits of a combined workflow include the possibility to choose which technology is used for each job: flexo, digital or both.

Lower overall costs: With a hybrid press, you can choose to run big solids in flexo and the images in digital. This translates into savings on both inkjet ink and flexo plates.

Minimize capital equipment investment: No need to choose both a digital press with offline converting and a flexo press.

Easy scheduling and less prepress time: Because you only need one press to print an end product, scheduling jobs gets a lot easier. Hybrid printing also requires less prepress time before you can start printing a job.
"
"We purchased the MPS EF SYMJET because of the flexibility it offers in our ability to produce decorative effects and die cutting inline along with digital"
Dave McConnon, VP of operations label and card division, Meyers
United States
Speak with our specialist
Do you have aquestion about one of our presses? Wondering if our machines can accommodate a special application? Looking for more information about our MPSConnect connectivity services and performance improvements? Whatever you need, our team of print experts are here to assist you.
Let's connect. We're here to help.