Automate print quality
Equip your press with our automated print control system on the print sleeve settings (on the print gap), slide-out ink drawers, and the innovative MPS Dynamic Print Control technology to guarantee flawless and consistent print quality at all press speeds.
Print sleeves are loaded automatically on the print unit
Desired print pressure settings are automatically set
APC-Print settings
APC (Automated Print Control) in print settings provides automated servo control of relevant press settings including the print sleeve and Gap Control (material thickness).
A range of press capabilities are made possible with APC including:
1. Automated loading of print settings
All print settings can be stored and retrieved from job memory. Thanks to APC, print settings can also be automatically uploaded for:
Initial jobs: print settings are uploaded out of the press calibration database.


Repeat jobs: previous uploaded print settings are stored in job memory. With a repeat job, the different print settings can be automatically loaded.
Set-up waste for both initial and repeat jobs are dramatically decreased. This makes APC a real must for today's printing presses.
2. Customized calibration
Servo motors need to be set to a starting point, called the calibration point. APC offers pressroom managers the unique possibility to calibrate the press themselves, resulting in a perfect match to the desired working protocol.
3. Improved print quality: Dynamic Print Control (DPC)
With APC, the well known Crisp.Dot flexo printing quality of MPS presses is even more improved. With the extremely accurate servo positioning motors, press operators report a further increase of print quality at all print speeds.
AutoTeach
AutoTeach is also known as pre-register. For instance, when you print a repeat size or a web path for the first time, you will see the print is not in register with the master. The master is usually the first colour that we print.
On the display of every MPS print unit there is a button for AutoTeach. When pushed, the print goes out of printing, makes a few revolutions, and then comes back into printing again. So after the AutoTeach procedure you will see your print is perfectly in register again.
Watch the video explaining the advantages of AutoTeach
Take automation to the highest level
Press settings and controls are extremely easy to operate and replicate through job memory. Results in virtually no set-up waste for repeat jobs.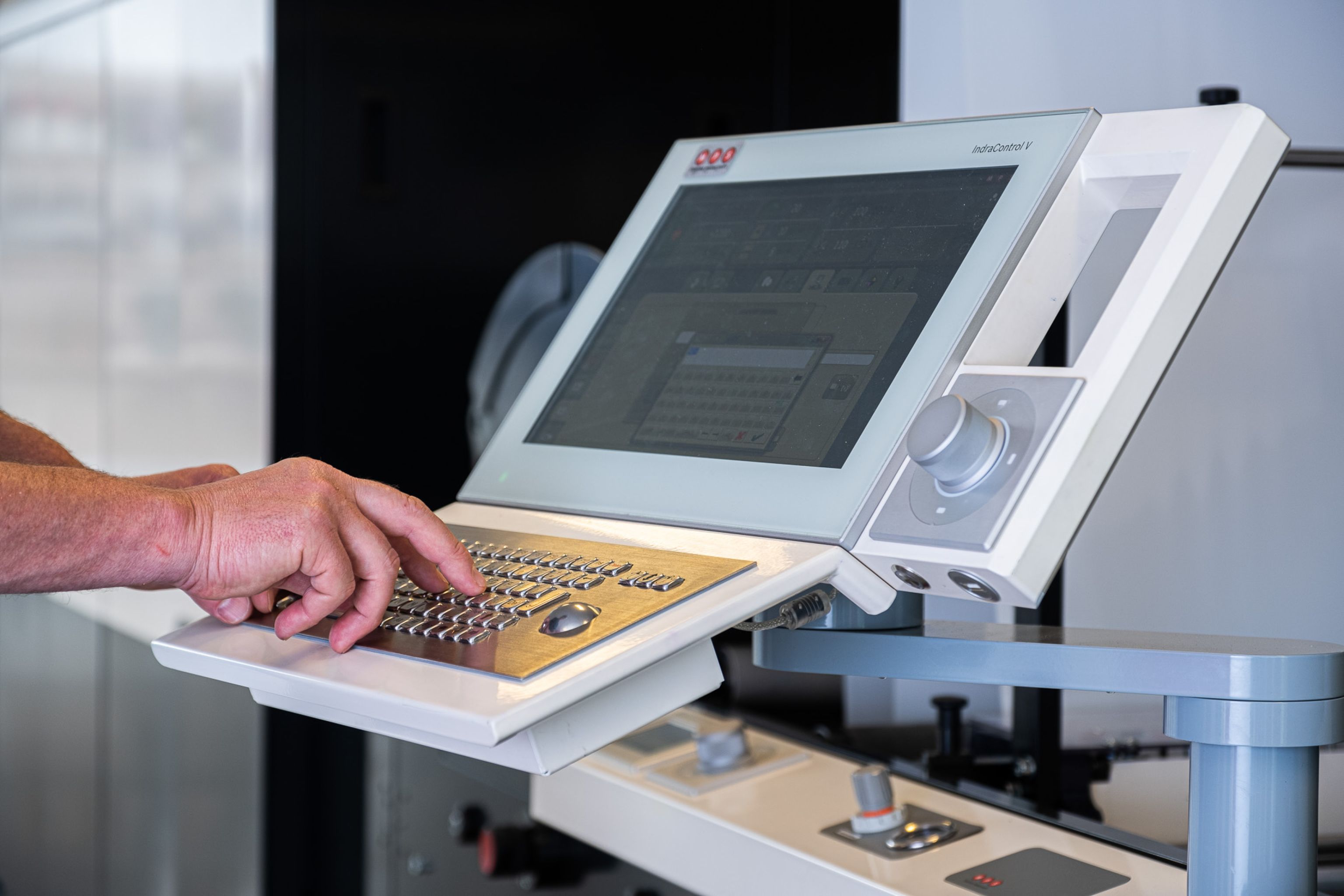 "
"As for the capabilities, we opted for the maximum level of automation with our latest MPS EFA machine. This allows fastest changeover time with lowest amount of waste. Also, I would mention the very attractive price offered by MPS."
Mikhail Belousov, CEO of Alyaska-Poligrafoformlenie
Russia
Connect to Grow
By connecting with MPS as your performance partner, you ensure the best in reliability and productivity from your printing press. Connect with our machines to create insights in productivity. Connect with our service for maximum uptime. Connect with our specialists to create access to knowledge and expertise.
This is how we evolve: connect to grow, together.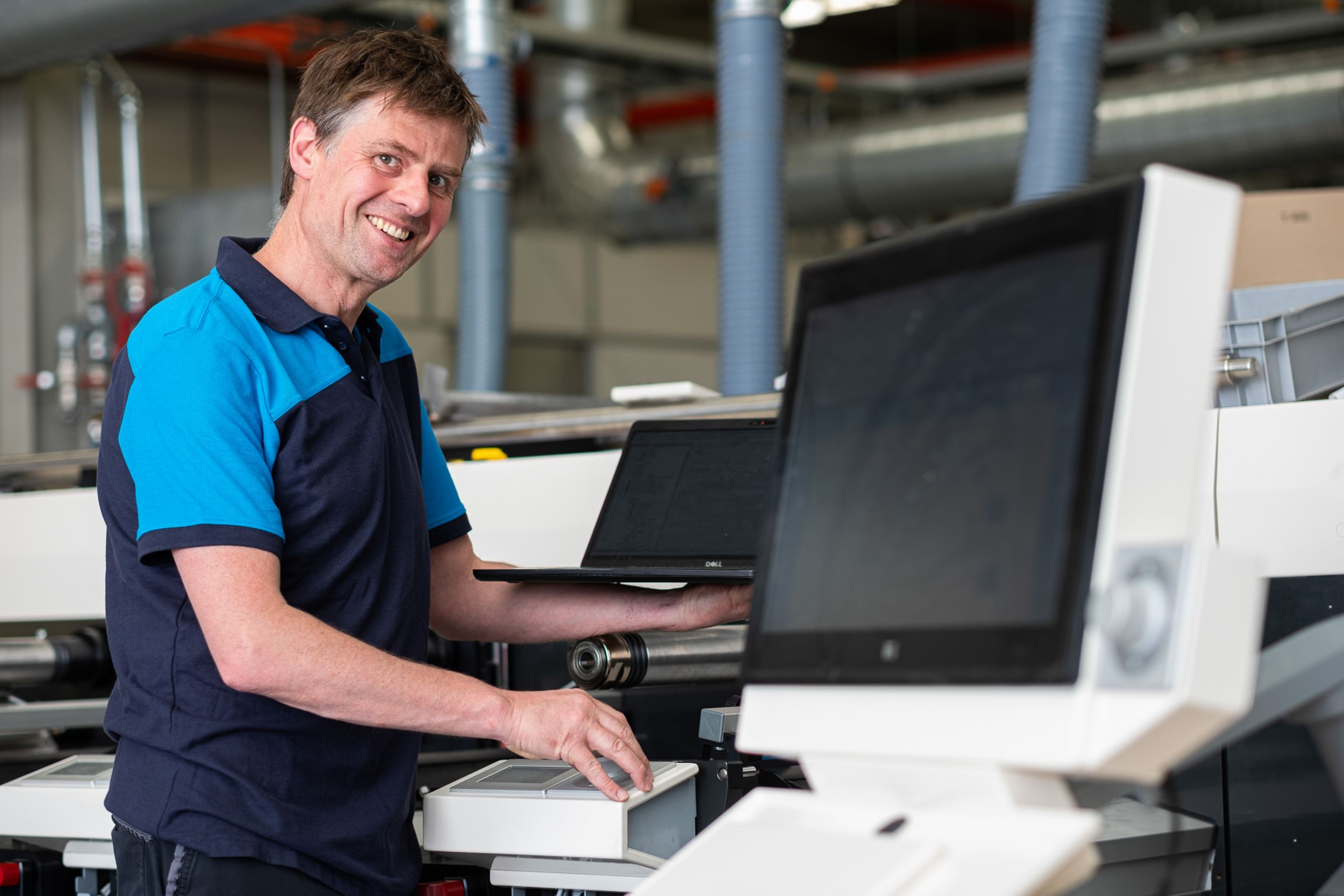 Speak with our specialist
Do you have a question about one of our presses? Wondering if our machines can accommodate a special application? Looking for more information about our MPSConnect connectivity services and performance improvements? Whatever you need, our team of print experts are here to assist you.
Frequently asked questions
We're here to help. Find answers to FAQ about our company, technologies, service, and how we can help ensure the best reliability and productivity from your printing press.
Let's connect. We're here to help.