Make your labels stand out
Hot or cold foil is an embellishment process used in the printing industry to make labels and products more distinct and attractive to the customer. The process can also be used to apply security features.
Hot foil
The flexible positioning hot foil unit is simple to use and does not interfere with press flexibility by tying up a print unit when in use. It essentially provides you with an extra colour.
Benefits of the hot foil unit are higher production speeds, eccentric fine tuning of stamping tension during printing that provides the operator on-the-run setting adjustments, and the use of full width foil cylinders and segmented engraved rings.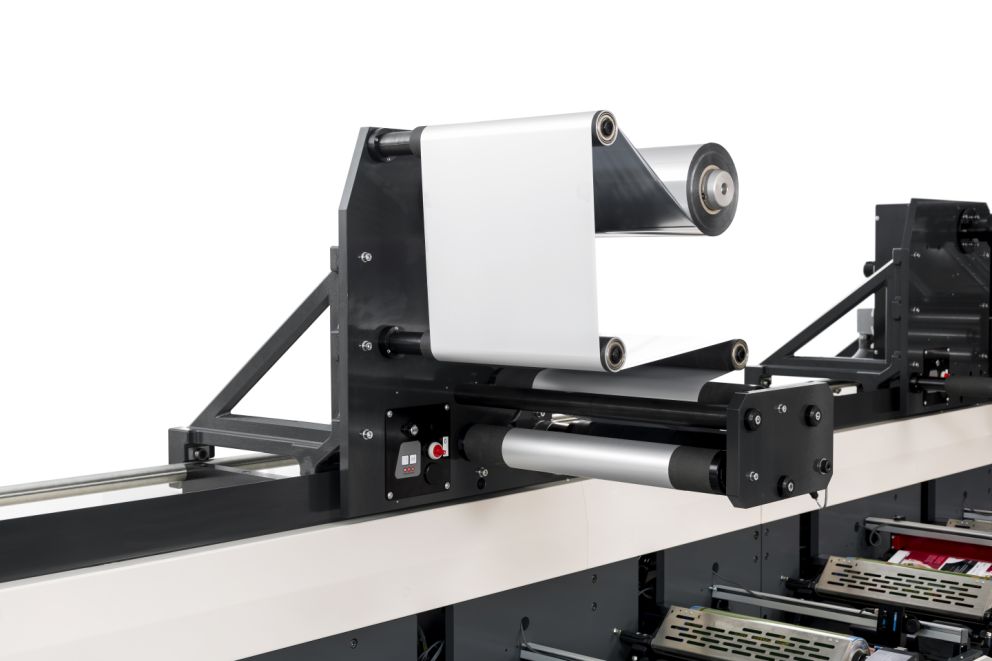 Cold foil
The cold foil application process is relatively new compared with hot foil but offers the same look using a different process.
This is done using a flexographic printing unit which applies an adhesive using a heavier anilox. Different thicknesses of adhesive are required depending on the image and image size, e.g.: for broad areas, a lower line count is needed.
Contact us for a demo

Experience an interactive demonstration of MPS printing technologies, applications and services complete with printed label samples for quality checks, registration, and colour control. Choose the different jobs you'd like to see with the option of providing your own material.
Frequently asked questions
We're here to help. Find answers to FAQ about our company, technologies, service, and how we can help ensure the best reliability and productivity from your printing press.
Let's connect. We're here to help.