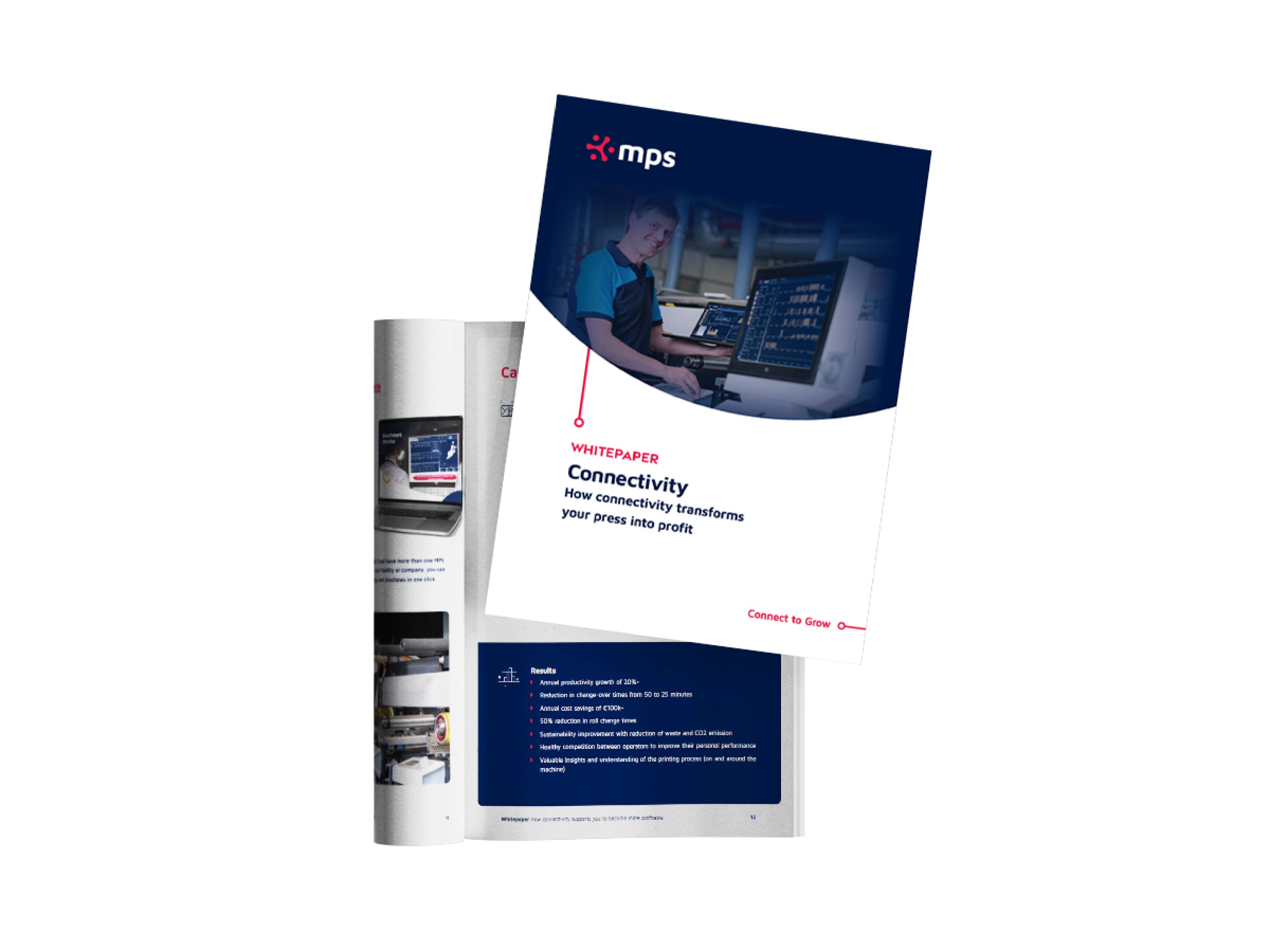 In today's Industry 4.0, it is all about artificial intelligence, sensor technology, systems connect to systems.
Based on our findings, the Overall Equipment Effectiveness (OEE) of printing houses is often around 20-30%. Main drivers of this number are unmanned machines, long change-overs, slow speeds, inefficient logistics and job preparation, not using all machine automation features, lack of proper tooling, lack of efficient working procedures and the lack of a continuous improvement mindset.

To improve this situation, the key is connectivity.
In this whitepaper, you'll learn:
How connectivity supports you to become more profitable



How to unleash your printing potential
The availability of data from MPSConnect
Real case studies from MPS customers
Key benefits of adopting connectivity features in your flexo press
Discover if connectivity is able to boost productivity and profitability of your business — download the whitepaper.
Download Whitepaper: Connectivity
Share your knowledge with your colleagues!